Discussion Starter
·
#1
·
I haven't been on here for almost a year. I've been so caught up with life that I completely stopped my skincare routine and started focusing on other things. However, this was probably good for me as I've matured enough to lighten responsibly. When I was on this forum a while ago, my main focus was becoming lightskinned (I wanted to look mixed, I was whitewashed). I also had skin dysmorphia problems so I'm glad I got my ish together.
So i'm now ready to start a new journey. My goal is to go from brownskin, to "lighter" brownskin. Nothing more then 4 shades lightened. :yess: Lol not much of a change but I love my brown skin now, I just want to be a more light caramel tone. I also want to get rid of dark spots and uneven skin tone. I'm also making other lifestyle changes along with lightening my skin, (Weight gain, Beauty Routine, Be Happier, etc.). I will do consistent updates on all of that in this forum! Now onto my goals lol.
-
Current Shade: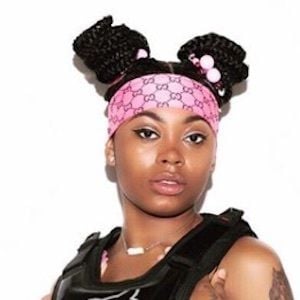 Goal Shade:
Somewhere around Trina/Lauren London/Aaliyah Jay complexion. Caramel brown. (can someone give me a mac shade?)
-
Do ya'll think this is attainable? I also don't have a regi made yet, so if anyone could help me formulate one that works quickly and strongly that would be great. Thank you!
:sunshine:​